CalABLE
Financial investment content for individuals with disabilities.
Eric finds unique ways to share a message that captures the essence of a project. While it's challenging to build a brand while piquing the customer's interest into action, Eric recognizes vision and brings it to life in vibrant ways.
Luke Smith
Global Account Director
eFinancialCareers
Everyone thinks they can write a newsletter. A stellar newsletter, however, demands research, attention to detail, and a thorough understanding of your audience. It should inform while making people feel understood. The ability to find the exact right words to tell your company's story isn't easy — and it's even harder to do so consistently. Here's an example of how we galvanized the voice of the CalABLE Executive Director with the disabled community in California — The CalABLE Quarterly.
Back to Work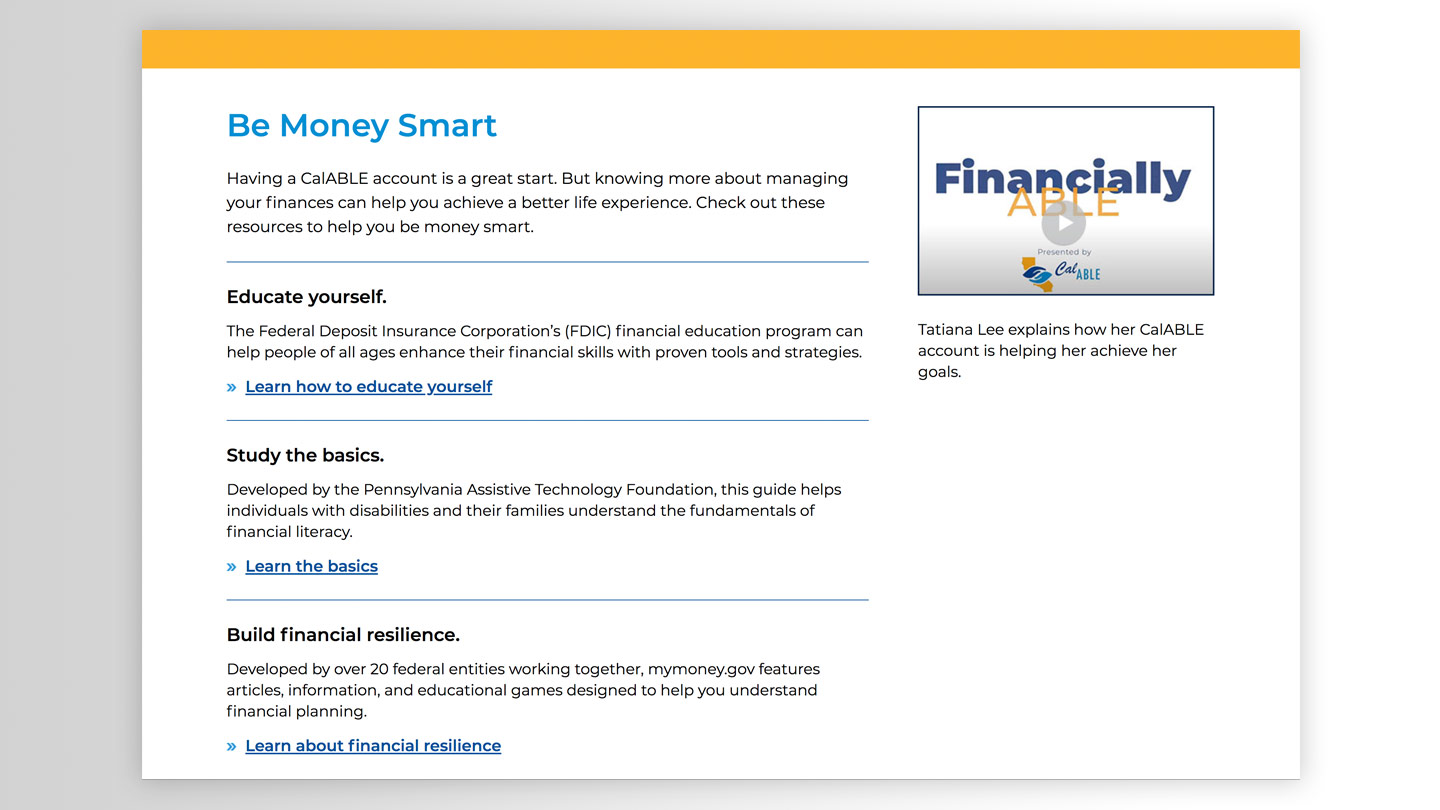 Accessible content to the right audience at the right time.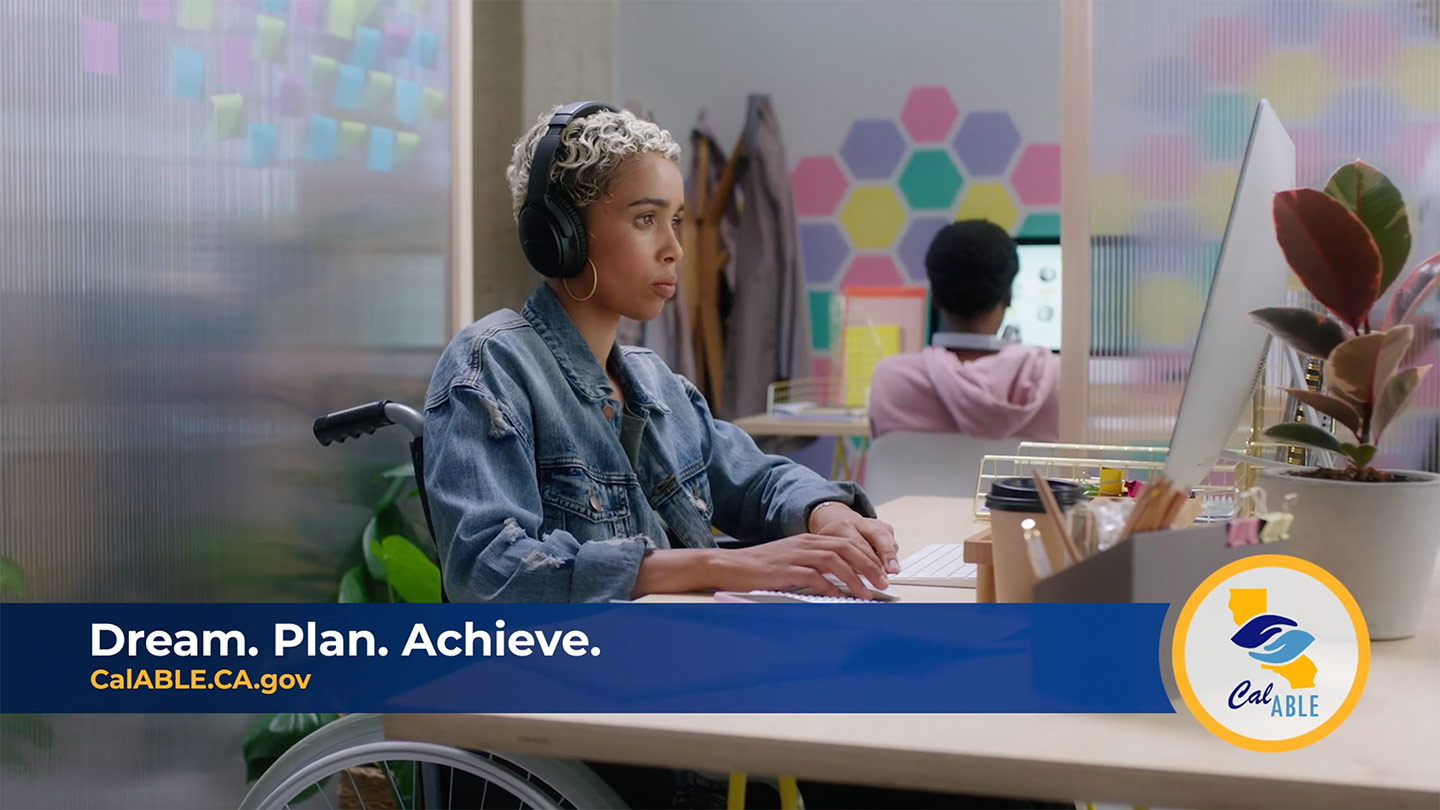 Audio description and closed captions for CalABLE Video