TimelyMD
Health service content for students and higher education leaders.
"Eric is my secret weapon for content creation. I've been impressed with his attention to detail and focus on the tone of our blog content. Perhaps most importantly, he is always game for whatever challenge I throw his way, whether it's a slight shift in style or a complex topic."

William Moore
Senior Manager of Digital Marketing
TimelyMD
TimelyMD is the only all-in-one telehealth provider created for colleges and universities. They wanted to improve chances search engines would offer their content to higher education leaders in search results. So, they partnered with Bennett Collaborative. We work with Google interface tools to produce content for TimelyMD that's relevant to what their audience searches for. Our writers understand what to write and how to write it – delivering results.
Back to Work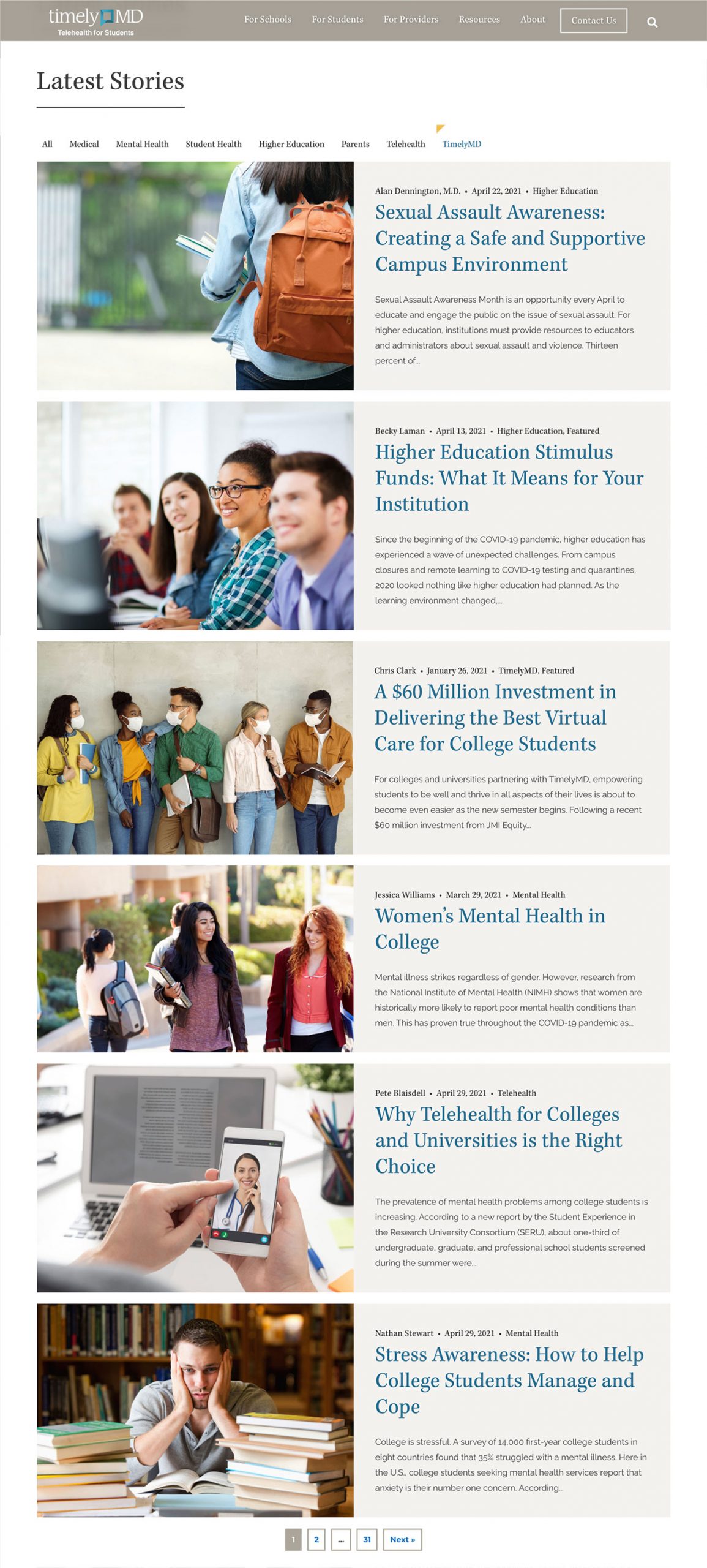 Engaging the target audience to increase SEO.